Welcome to Target Land Surveying
Target Land Surveying (NW) Ltd. and Target Land Surveying (SURLANG) Ltd. are both members of the Association of BC Land Surveyors in good standing. The original company was formed in 2005 when MPT Land Surveying (Surrey) Ltd. purchased Soukup Land Surveying (est. 1990). A short while later, the MPT partners were bought out by Shannon Aldridge and the company's name was changed to Target Land Surveying Ltd.
The size of the company has now more than tripled and we service projects throughout the Lower Mainland. Our expansion is partly due to our ever-growing client base and frequent referrals. Be sure to visit our Client Testimonials page.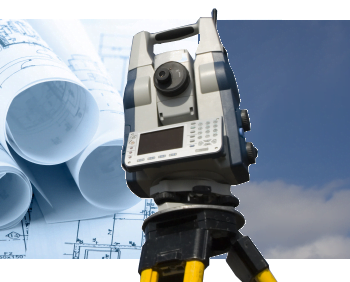 Job completion when promised
Fair, competitive pricing
Honouring quoted fees for scope of work included
Readily available customer service
Educated and experienced staff
Our Clients
We cover the entire spectrum of clientele from the mixed use/high-rise developer to the homeowner wanting to know on whose property a tree is located.
Our Equipment & Software
Our field equipment is state-of-the-art and always in good repair. In the office, we can produce drawings in any format required, including Civil 3D.
"Our Civil drafters had a meeting on November 01, 2012 and one of the items we discussed was the survey from our consultants. It was felt that Target Land Survey has done a good job and that they should be commended. I just thought I should pass this on to you."
B.H.
"It's been a pleasure to do business with Target. Please thank Jeff and the site crew for me and I look forward to working with you in the future. I will also be relaying my experiences with your company to the other builders I run into, and let them know that you come highly recommended."
D.K.
"I am writing this letter in order to express my gratitude for the extraordinary project initiation time and high quality service provided regarding the Burns Bog boundary survey. The terrain and conditions were very difficult at times. Finny, Steve and Barry were amazing, very resourceful and up to the challenge . I appreciate this attitude and believe that you trained your staff very professionally. Thank you and your professional staff one more time, they were a pleasure to work with. All the best."
L.A.